The Labyrinth at Our Saviour
"Throughout the long history of labyrinths whenever and wherever society is going through rapid change and development, the labyrinth has blossomed.
Now, humanity is seeking the sure path of the labyrinth in an uncertain and confusing world."
~ Jeff Seward, Labyrinth Historian
Recognizing that all life and places are holy, walking the labyrinth helps us enter into that holiness.
There are no unsacred places; there are only sacred places and desecrated places.
~ Wendell Berry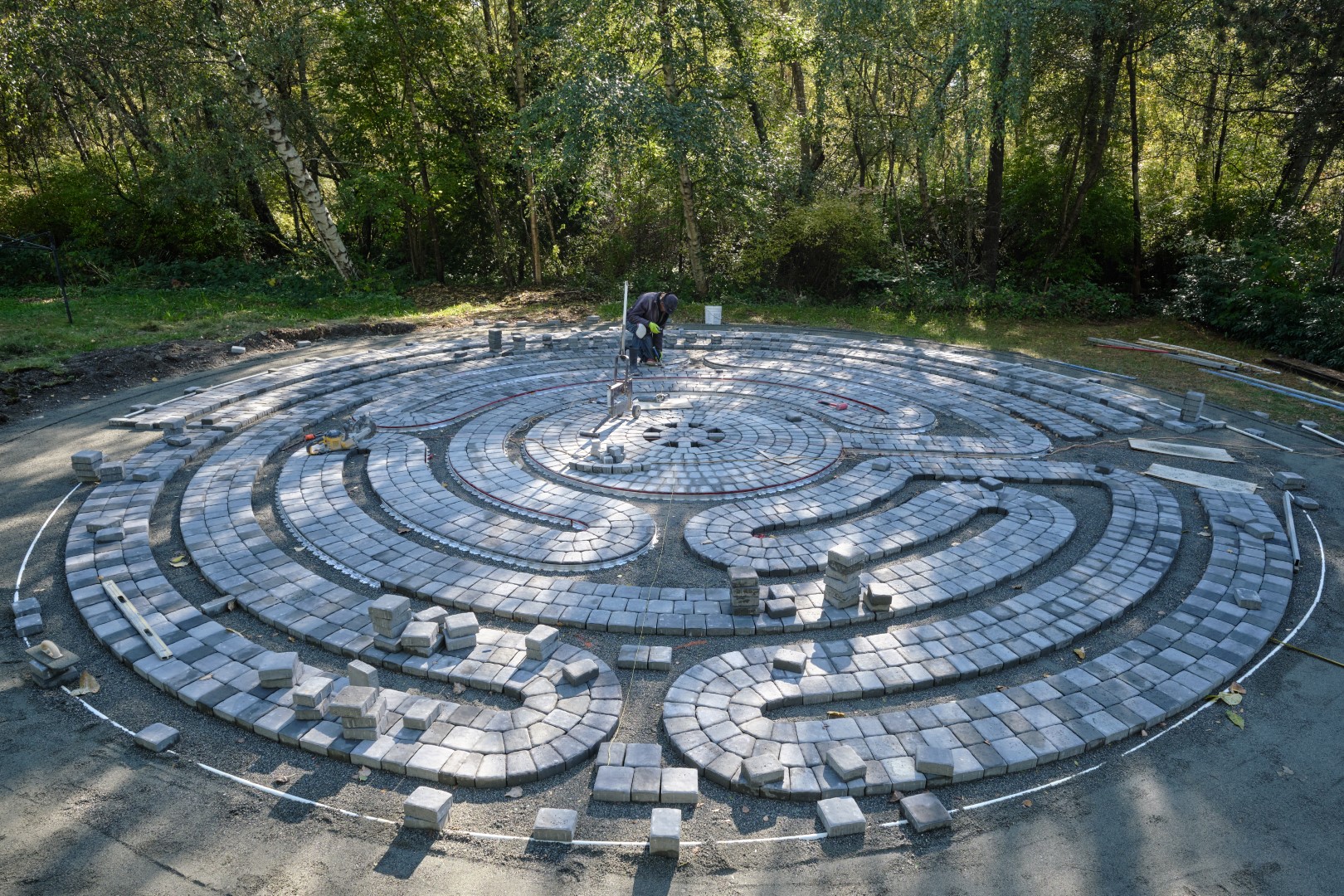 Labyrinths are ancient forms of spiritual expression. They represent in miniature, the spiritual pilgrimage or journey that one walks over a lifetime. As one starts walking the labyrinth, one releases everyday worries, clearing the mind and opening the heart until reaching the centre and seeking there, union with the divine and peace within. On retracing one's steps from the centre back to the outside of the labyrinth, the walker moves back to daily life with a renewed sense of connection with the divine, nature, others and oneself. This process is often summarized as involving Remembering, Releasing, Receiving, and Resolving.
A place for spiritual reflection, the labyrinth will be available to members of all faith traditions in Richmond and the Lower Mainland; for patients, their families, and staff at Rotary Hospice House; for all experiencing grief and loss; and anyone in the wider community looking for a place for spiritual reflection and contemplation.
Located at Our Saviour Lutheran Church, the labyrinth honours the legacy of pastor Pastor Ken Harris.
For further information about the Labyrinth Movement, go to http://www.veriditas.org/
Richmond Hospice
Richmond Funeral Home
Our Saviour Lutheran Church
If you would like to contribute, you may do so here. Please know that all donations received through Canada Helps are designated for the construction of the labyrinth. If you would like to make a donation to the operating fund of the church, please contact the church.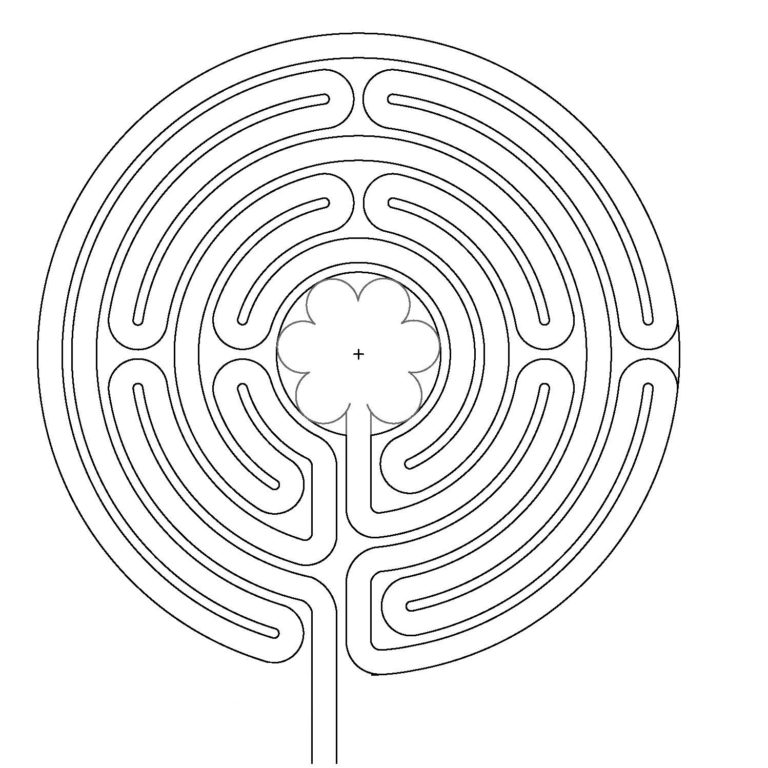 Below are a few images from the construction of The Labyrinth at Our Saviour. Planting will be done in spring, with thyme between and lavender on the outside.
Thoughts on the symbolism of materials and plants used: The pavers represent walking on solid ground, being rooted and connected. The flowering thyme represents the greening of our soul through the paradox of finding ourselves in losing ourselves, of opening our hearts and of God entering in.