About Us
Lutheran?
Lutherans are the oldest protestant denomination. Martin Luther (1483-1546) never intended to start a new church but only to renew the church of his day.
We speak of ourselves as Christians first and Lutherans second, which means that we have much in common with other Christian Churches while we have a unique perspective shaped by Luther's discoveries and 500 years of history as Lutheran church.
At the core of our belief is that God always makes the first move. As God created us, God also loved us before we were made, before we were born, and before we began asking about God. God's love and grace are the foundation for our asking about God and our faith in God. And like in the story of the prodigal son (Luke 15:11-32) God is always ready to embrace us even before we are.
And so we know that even wanting to know God is a gift and that all goodness we experience is a gift. The practice of our faith in worship, speech, and service to others is our response to God's love in Jesus.
We believe that the central event of our salvation was Jesus's death on the cross and his resurrection. In taking on our humanity by being born a child, living among us, and dying on the cross God made visible that God's love knows no limits and that God is present in all our humanity including where we would least expect God. While we give thanks for all good things we know God to still be present when life is difficult.
In Jesus's offering of himself on the cross and in his resurrection we find forgiveness, life and salvation. God is present in Word, in the sacraments, in the communion of believers, in our neighbour, and in the world God made. We believe that God is continually planning new things with us so we must not stand still but be open to the guidance of the Holy Spirit.
We believe that God speaks to us through the scriptures of the Old and New Testament, that in the witness of the scriptures we meet God.
There are more than 70 million Lutheran Christians worldwide, 66 million are represented by the Lutheran World Federation.
Our congregation belongs to the Evangelical Lutheran Church in Canada (ELCIC). The Evangelical Lutheran Church in Canada is Canada 's largest Lutheran denomination.
As Lutherans we are grateful for our specific calling but we know we are not alone but belong to the communion of all God's people. We have a special relationship with The Anglican Church of Canada. Through the Waterloo Declaration we recognize that we fully share in Christ's ministry. We know ourselves as part of the church of Christ that encompasses all Christians and in the sense in which our worship, theology, and practice are rooted in the faith and traditions of the apostles.
We welcome any other questions you may have. Questions are welcome, as are you.
We are easy to find: On the east side of Number 4 Road, just south of Westminster Highway.

We are a welcoming, multi-generational, and multi-ethnic community. We care about the world God has made and seek to love as God loves.
We worship on Sundays at 10 am, Sunday School begins at 9:45 am and would be glad to welcome you. Our building is wheelchair accessible.
Contact Us
Staff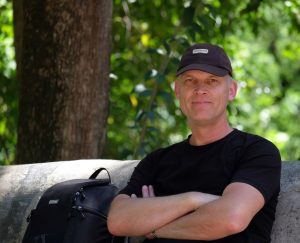 I was ordained in Vancouver in 1994 and have served congregations in Winnipeg and Abbotsford before coming to Our Saviour in the fall of 2016. My wife Jackie grew up in Richmond, so Richmond has always been a familiar place.
I am excited about this community and about the ministry of Our Saviour in our changing world.
I cannot imagine the world without God but I also cannot imagine God without the world. Fortunately, God cannot imagine it any other way either, and we see God's love and concern for the world revealed in Jesus.
Besides a love for the Gospel, the church, and my family, I love pretty much anything you can do outdoors. I am an endorser of the Ekklesia Project.
I look forward to meeting you, our neighbours, whether out in the community or at the church.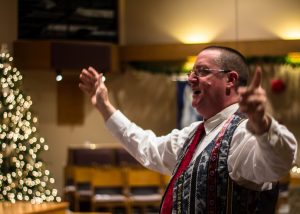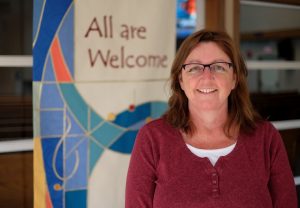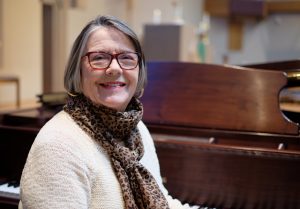 I have been a member of OSLC since 1961, involved in all aspects of congregational life.
Music Ministry is my passion … piano and organ, mentoring young musicians and love of hymnody through worship planning, choir, and congregational singing.
"My life flows on in endless song, how can I keep from singing."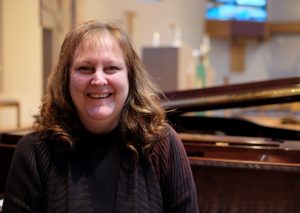 I hold a Bachelor of Music in piano performance (UBC) and a Diploma in piano performance from the Royal Conservatory of Music (ARCT)). I am performer, accompanist, teacher, and coach. As a B.C. Registered Music Teacher I have taught numerous students.
I have have played the piano and organ at Our Saviour Lutheran Church since I was eight years old and am currently involved in leading the Bell Choir.
In my spare time I accompany the Surrey Community Choir. I also run a leadership and career coaching business.